18 Dec

2018 Mileage Rates

The IRS recently announced mileage rates to be used for travel in 2018. The Business mileage rate increases by 1 cent. The Medical and Moving mileage rates are also raised by 1 cent. Charitable mileage rates are unchanged.
2018 New Mileage Rates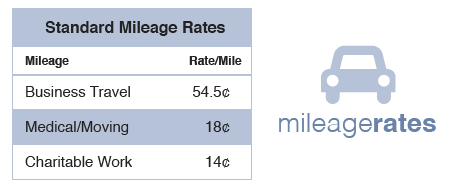 Here are 2017 rates for your reference as well.
2017 Mileage Rates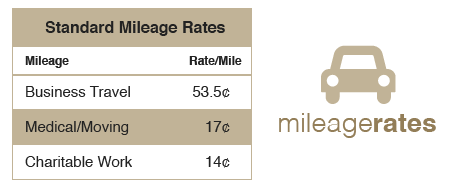 Remember to properly document your mileage to receive full credit for your miles driven.